Types of refrigerators designed by the door
Different types of refrigerator have different types of features and the different door has some specifications. If you want to know about the different types of the refrigerator and their details then you should read this article properly. There are some models which last long. A double-door refrigerator is way more convenient, spacious, and efficient as compared to a single-door fridge. However, it consumes more power, occupies more space, and is more expensive than single-door refrigerators.
The five types of fridge configurations are top or bottom freezer, French door, side-by-side and under-counter refrigerators. Most refrigerators are freestanding but you can find built-in fridges as well as counter depth models among the types of refrigerators. Choose the best refrigerator door from a reputed manufacturer now!
Side-by-side refrigerator
A side-by-side refrigerator makes it easier to store products from top to bottom, allowing you to strategically place frequently used ingredients or beverages near the top for quick access. Unlike with a bottom or top mount style, you won't have to lean down to reach ordinary items. Side-by-side refrigerators are especially prone to door issues; the force of one side closing might occasionally pop the other door slightly ajar, increasing the temperature within the refrigerator and increasing the risk of deterioration.
This handy storage is especially beneficial for the freezer, given that side-by-side refrigerators have greater freezer shelf space than most other models. Furthermore, side-by-side doors require less space to swing open than other models. A water and ice dispenser is commonly found in the freezer door of modern side-by-side refrigerators, delivering a continual supply of cold water and crisp ice for friends and family.
French side door refrigerator
Since their introduction in the late 1990s, French door refrigerators have grown in popularity to become the most popular refrigerator style on the market today. French door models have become more reliable as manufacturers have perfected the design, and the price point has dropped to the point that they can now compete with less-priced top-freezer models.
In terms of energy efficiency, French door refrigerators have caught up to top-freezer models, which was the last frontier where top-freezer refrigerators had a clear advantage (aside from price). They're almost even now. French door refrigerators are made to address this issue. Everything in your fridge is within arm's reach because the refrigerator is centered at chest height. You won't have to bend over to reach your crisper drawers, which will save your back.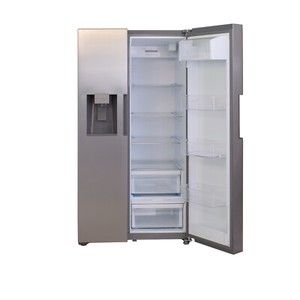 Bottom freezer
Bottom freezers are often larger than top freezers and can accommodate larger frozen products, such as the colossal bird discussed before. Top freezer wins in energy efficiency overall, top freezers are more energy-efficient than bottom freezers. Frozen food is used less frequently in most houses, yet the refrigerator door appears to be constantly opened and closed. As a result, placing the freezer at the bottom of the refrigerator allows you to keep all of your fresh and chilled foods at eye level, eliminating the need to kneel to access your vegetable drawer.
Top Freezers
The Energy Star ratings and specific usage of the appliances will vary by make and model, but it's a safe bet that a top-freezer refrigerator is more energy efficient. Refrigerators with top freezers consume 10 to 25% less energy than those with bottom freezers, according to the US Department of Energy. Due to the nature of convection, freezers are always placed on top of refrigerators.
Warm air rises and cold air descends according to the natural law of convection, therefore the freezer at the top provides cold air to the freezer's other sections at the bottom. If you are planning to buy the best quality double door fridge, then before that you should know about the types of double door fridge and their uses.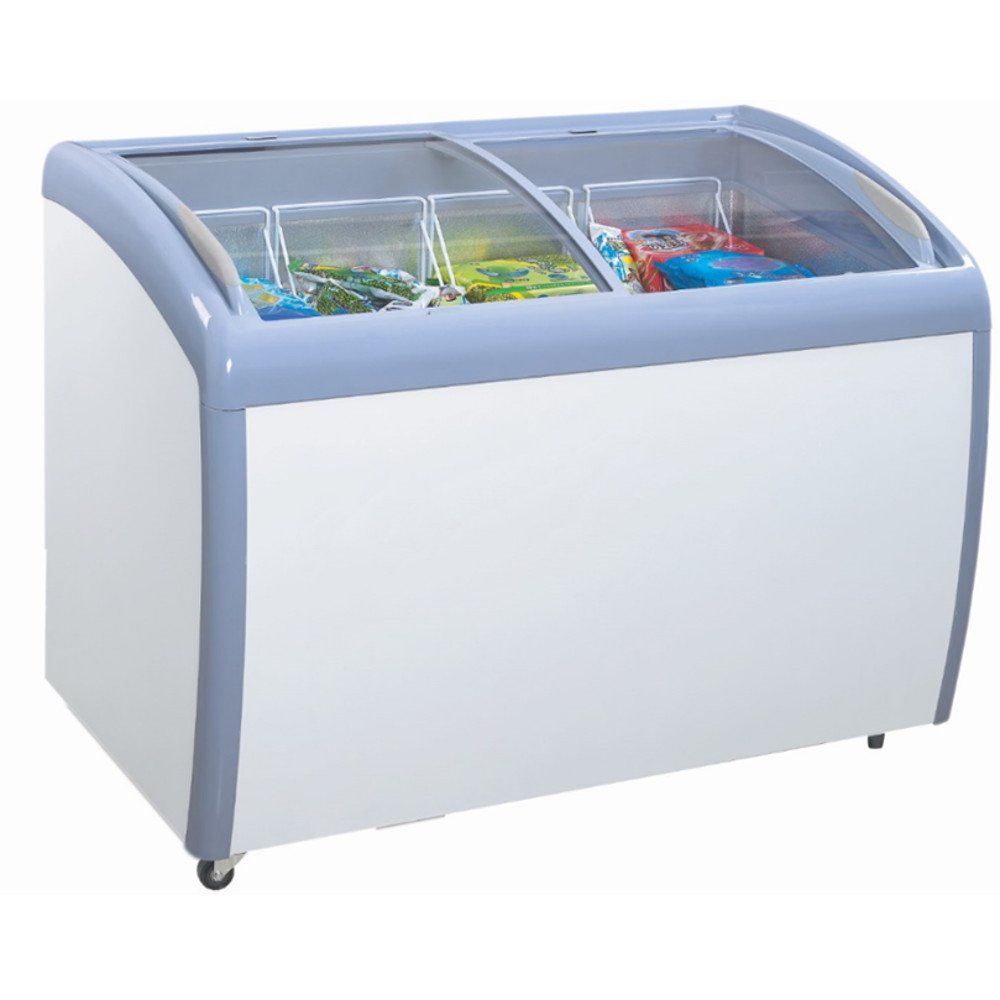 Innovative door styles
Touch screen
Smart refrigerators are always the best option and it includes many advanced features. You can start with the touch screen. Touch screen doors always have some benefits and this advanced technology always makes your work easier. A cloud-connected refrigerator is referred to as a smart refrigerator. Depending on the capabilities included in the fridge, you can use your smartphone to see what's inside, write, and receive notes and calendar entries that appear on the fridge's screen, and even receive alarms if the door is left open.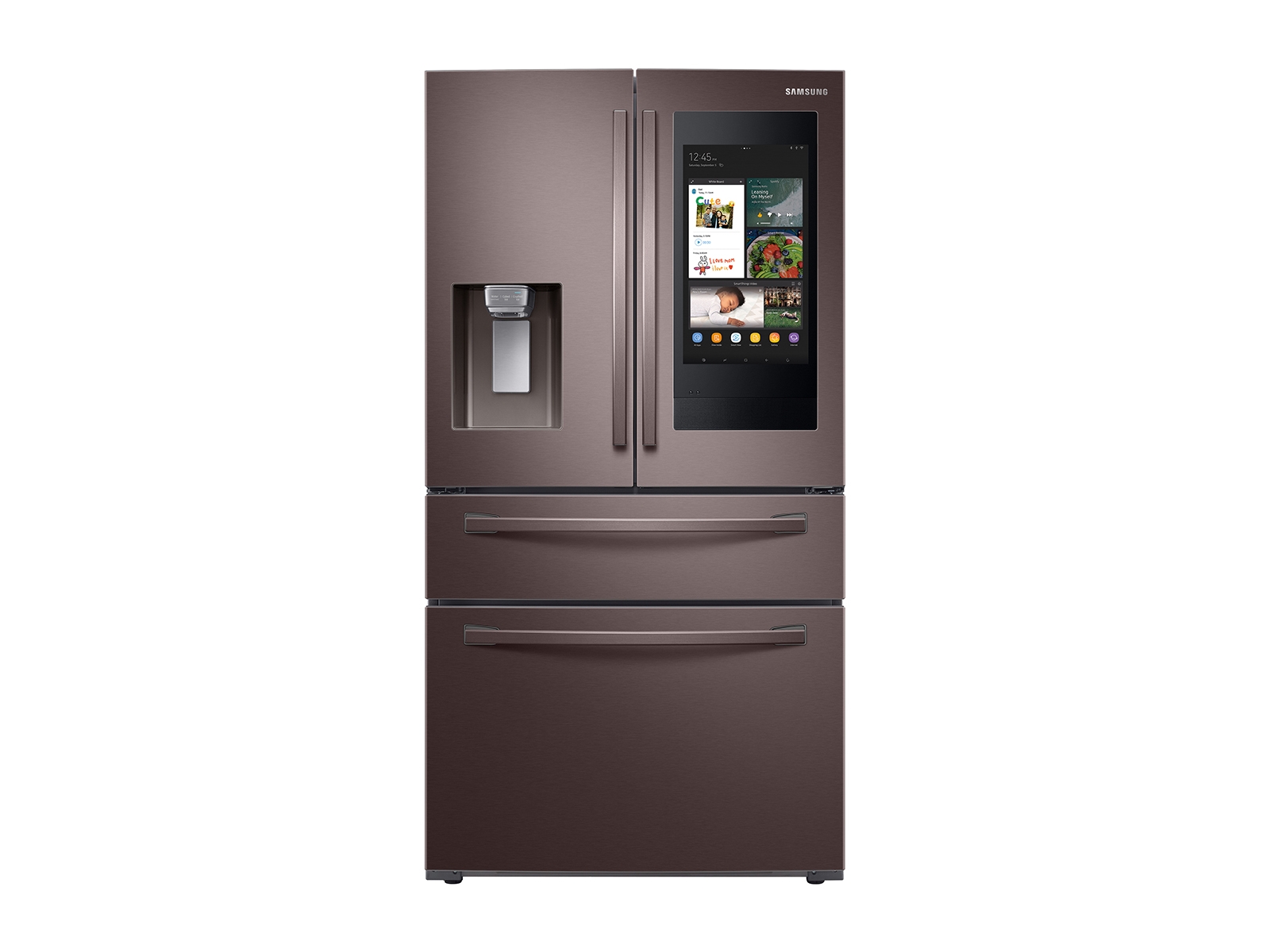 Entry design
The design of the refrigerator always plays an important role. You have to check and select the best type of design as per the company's needs! It's difficult to answer because refrigerator manufacturers don't create smart and nonsmart versions in the same way. Furthermore, because Wi-Fi connectivity is a relatively new technology, it can only be found on higher-end refrigerators, which are already expensive. Samsung's Family Hub refrigerator has the highest price difference because it contains a large display. Choose the best type of design as per your need. Choose a refrigerator as per your requirement.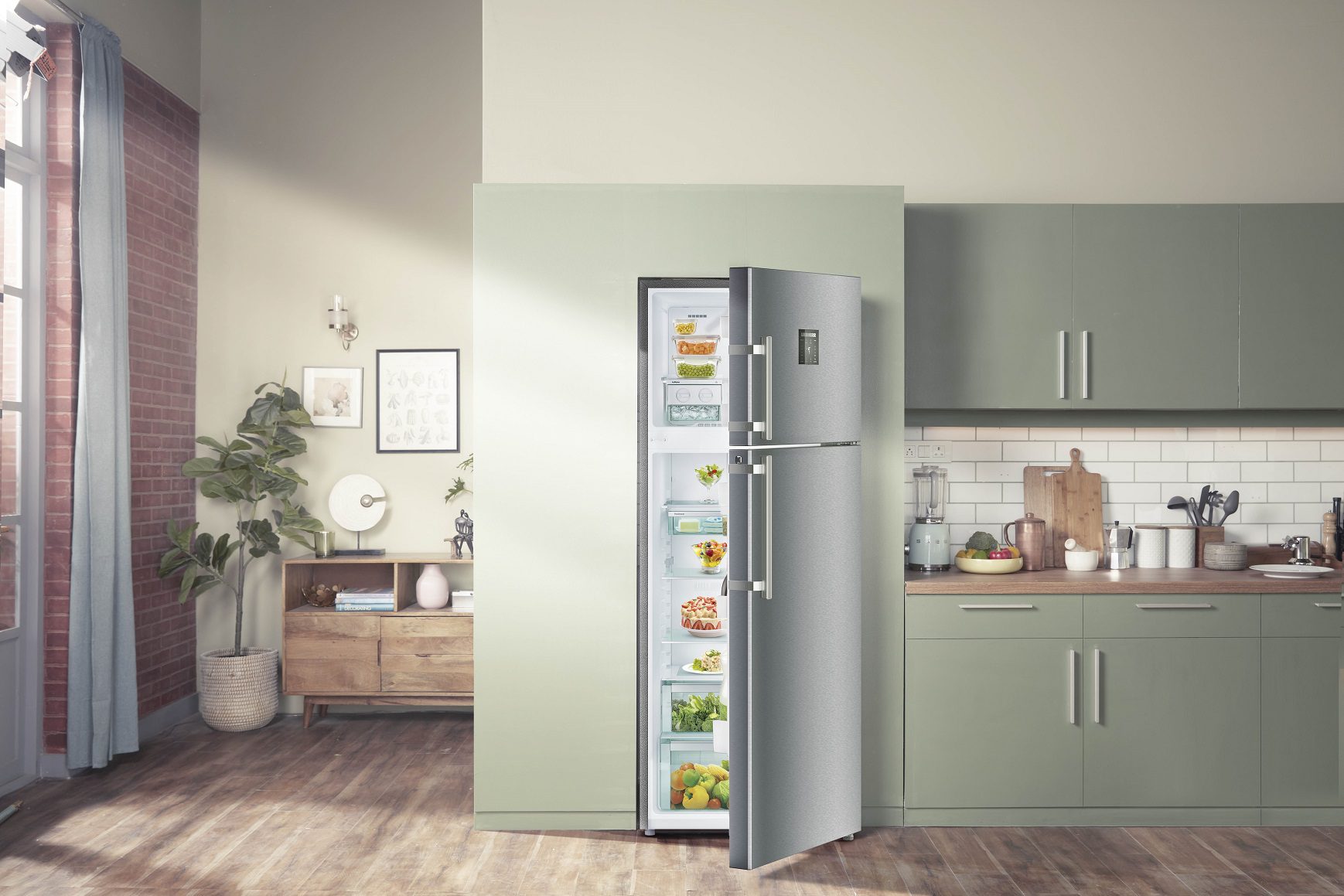 InstaView Door Design
There are many giant refrigerator manufacturing companies that manufacture the best quality instaview door design. If you give it a double knock, the inside lights on the fridge will turn on, illuminating your items within. This allows you to look for a snack or a drink without having to open anything. A door-in-door is a secret compartment behind an exterior panel that opens with the touch of a button, commonly on a French-door refrigerator. The design allows you to reach frequently used products without having to open the entire refrigerator door and letting warm air in.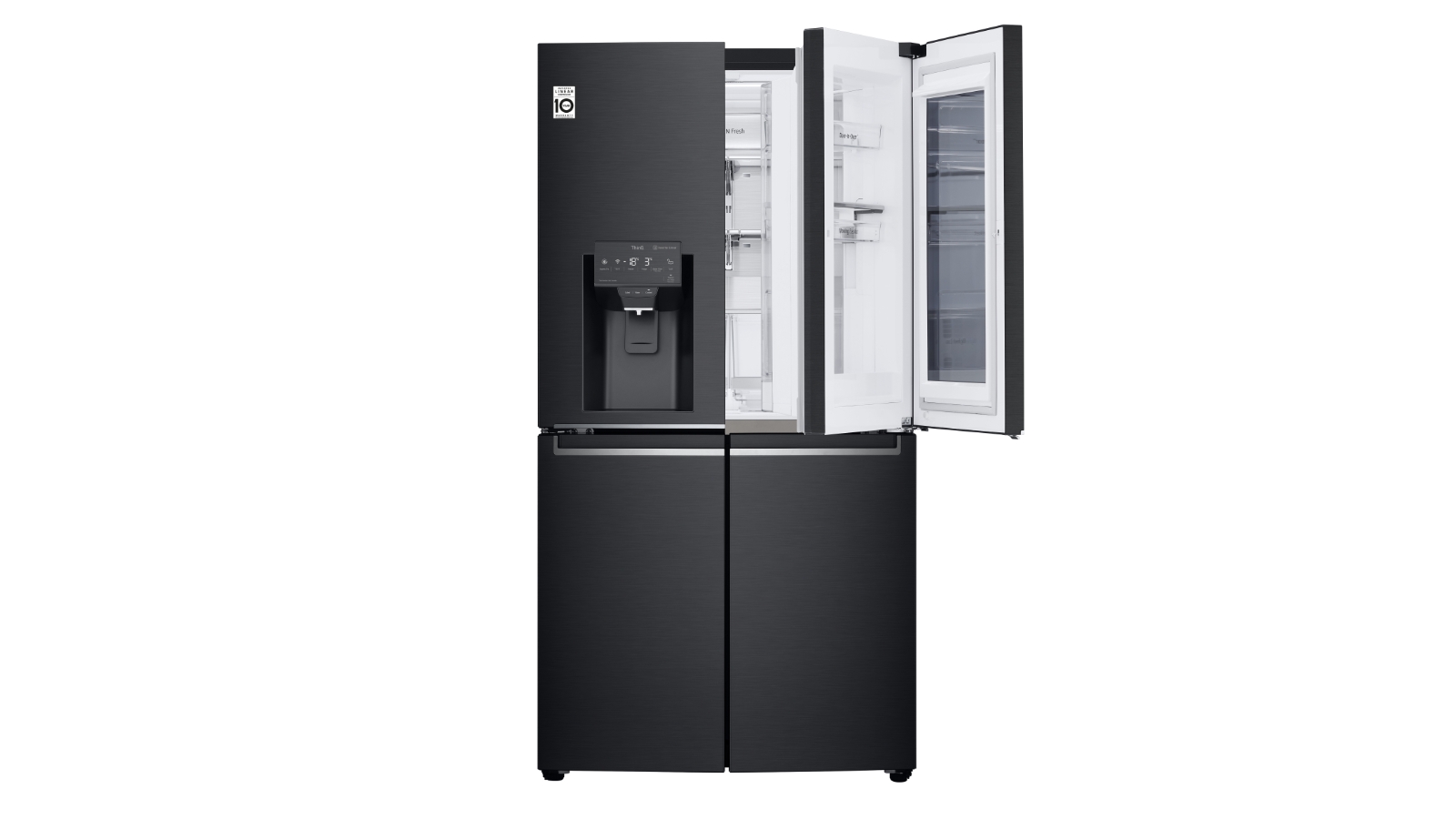 4 doors
There are different types of doors available in the market and you may choose any type of refrigerator door as per your need. Different refrigerator companies manufacture different types of doors like double doors, single doors, etc. choose the best type of refrigerator as per your need. It's always better to choose a refrigerator door that must be durable and strong. Before buying any type of refrigerator always makes sure about the doors. Whether they are stable, durable, strong, or just fashionable! You have to taste or check properly before buying the product.
Refrigerator Types by Installation
First, you need to choose a refrigerator arrangement and then you need to know how you will install such a refrigerator in your kitchen. You have to know details about different types of refrigerator and their purpose, and how they will install. If you buy from a reputed store, you don't need to think about the quality and installation because they will send a technician to your home who will install the refrigerator for you. It will take some time but within a few days after the purchase, they will install it. Choose the best type of refrigerator as per your need.
Inverse Depth vs Standard Depth
When purchasing a new refrigerator, there are various aspects to consider, including configuration, capacity, features, and finish. This refrigerator buying guide will assist you in selecting the best refrigerator for your home based on the most relevant factors to you. A counter-depth refrigerator is typically 9–10 inches shorter than a regular refrigerator, at 24–25 inches deep. Because this is about the same depth as most kitchen counters, a counter-depth refrigerator will sit nearly flush with them, giving your cabinets a seamless, built-in effect. Choose the best type of refrigerator as per your need.
Built-in refrigerator
Built-in refrigerators are designed to last a long time. Most stand-alone refrigerators have a shorter lifespan. The ability to customize built-in refrigerators is another major advantage. Custom paneling and see-through doors are among the door types that are offered. What Is an Integrated Refrigerator and How Does It Work? Integrated refrigerators are incorporated into the kitchen cabinetry and fit together seamlessly. They're flush with the counter depth, creating a seamless look in the kitchen.
Is it possible for a built-in refrigerator to be freestanding? No. The refrigerator is physically incorporated into the existing cabinetry, making it a permanent fixture in the home. You do, however, have size and style alternatives, and some built-in models come with a standalone option.
Column refrigerator
A column refrigerator is a refrigerator and/or freezer that stands alone. Column refrigerators offer the finest design advantage of being able to be placed wherever you want them. They don't have to be installed next to each other. A tabletop and bar pantry can be used to separate a column refrigerator and freezer. Columns range in price from $9,879 to $10,999, while side-by-side refrigerators range from $16,849 to $18,819. This is before any customisation. However, True refrigerators last longer than many competitive models and are more available.
Special refrigerator
There are different types of refrigerators available in the market and you will also find different? fridge door types? with the perfect refrigerator model and configuration for your family, you can organize and store your favorite fresh and frozen foods exactly how you want them. To discover the appropriate fit, learn more about pantry-style French door refrigerators, elegant side-by-side refrigerators, classic top or bottom-freezer refrigerators, or specialist under-counter refrigerator types.
Refrigerator finishes range from classic black and white to various shades of stainless steel. Examine all of the available hues to find the perfect match for you. If you want a coating that wipes clean easily, Whirlpool offers two fingerprint-resistant options:
Under counter refrigerator
An under-counter refrigerator is great if you live in a compact space. These refrigerators are also ideal if you require a second refrigerator or one that can be placed in a different area. These smaller refrigerators are commonly seen in in-law suites, bars, game rooms, and other similar areas. Integral refrigerators vary from traditional free-standing refrigerators in that they do not require venting. In any case, air will circulate beneath the other foundation units. Mini-fridges are typically under 5 cubic feet in volume and have a width of fewer than 2 feet. A tiny square model or a cubic model, which can be 2 cubic feet or 4.5 cubic feet, is a common size.
Wine Refrigerator and Beverage Center
Wine coolers and under-counter beverage centers differ in that the former is typically a free-standing appliance with shelf space specifically built for wine bottles. The heat will radiate out of the back of some wine coolers, which are equipped with vents. Both appliances have the same function: to store wine properly, whether red or white. A beverage refrigerator is comparable to a wine refrigerator. If you store your wines with other beverages, keep in mind that the wine will need to be kept at a higher temperature. While it's preferable to keep your wine in a refrigerator intended specifically for it, you may certainly keep it in an outdoor beverage refrigerator.
Mini fridge
If you're worried about your electric expenditures, consider buying a mini-fridge. The minimal power drastically minimizes energy consumption. The vast majority of mini-refrigerators are equipped with energy-saving technologies, making them extremely energy-efficient.
Ice maker
Ice maker is an important tool in every refrigerator but always remember it's not necessary. But if you are staying in a warm environment or hot, then the ice market plays an important role. First, you should know about the types of fridge door and then proceed.
Freezer or upright freezer
According to Consumer Reports,chest freezers have around 20 percent more usable space than upright freezers. When it comes to upright freezer vs chest freezer energy usage, chest freezers use up less energy than upright freezers, providing some relief to both the planet and your wallet.
Conclusion
Choose the best type of refrigerator as per your need. Check and select the best type of door for your refrigerator. If you are looking for the best type of refrigerator, before selecting, there are many factors you need to check and then proceed. Find the best deal now!